Custom Windows
Because I want people to absolutely love their surroundings and the art that comprises them, I really enjoy creating things that are specific to a person.
These birds in a nest live on one of two panels I made to fit two windows in my mom's kitchen. The windows looked onto the neighbor's siding but the light coming through was lovely. So, we measured the space. My mom requested birds and I matched some of the colors she has prominently in her home.
We were both pleased with the overall project. However, she was adamant that the blue square be included for interest...ultimately I went along with her choice. Neither of us loves the blue square but I wanted to honor her request. My learning from this has been to be more clear with what the final piece might look like.
Custom Dinner Plates
My friend told me that she wanted to have beautiful, unique dishes to use for dinner parties and to use everyday with her family.
We discussed colors that she likes and that the dishes should be beautiful when they are empty and they should be a beautiful canvas for her fabulous cooking. Ultimately, we came to the colors that made her think of France and clear glass with small bubbles throughout.
Once she had the plates, she decided she needed bowls to accompany them. While they are not pictured here, they are a similar clear back ground but with squares of color in the bottom centers. This way she can mix and match the colors on the table setting.
My friend's follow-up request is for drinking glasses. Since I do not blow glass, that is a trickier ask. But, I'm thinking my way through the problem and I'm thinking of making my own drop out mold with thicker glass, to see what I can come up with.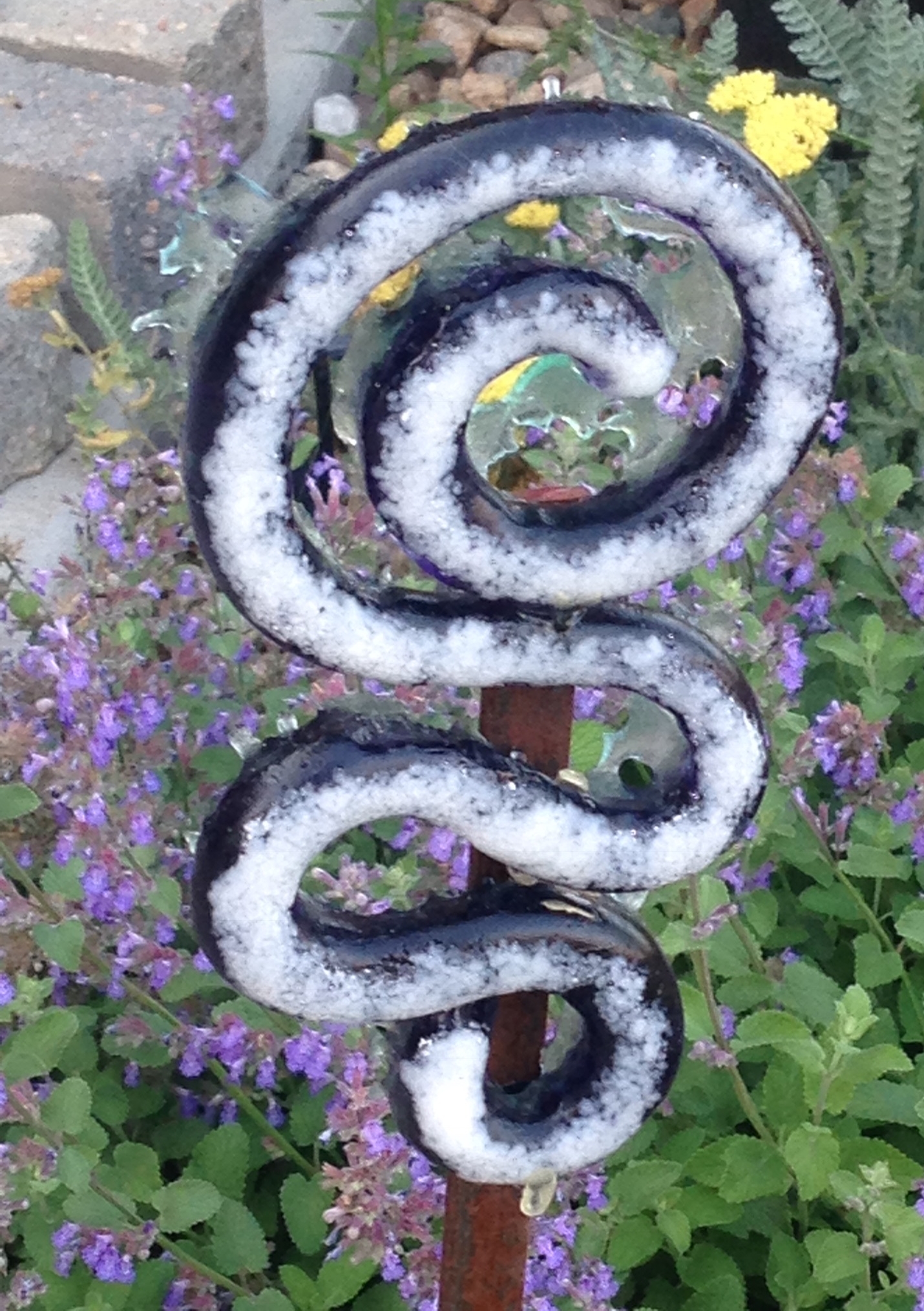 I love gardens, mine leans more toward cottage garden (because that makes haphazard sound better). To highlight the flowers and the spaces just before the flowers bloom out, I like adding glass art to the garden.
So, this is a custom piece for my own yard. But, I'm happy to make a lovely piece of garden art for your garden too!